Bridgestone Blizzak LM-80 EVO Tyres Available in Taunton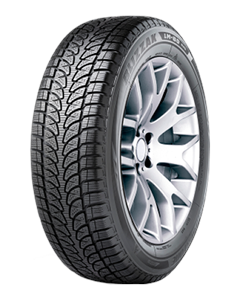 Blizzak LM-80 EVO
CONSTRUCTION
Unidirectional tread with advanced lamellen design delivers increased traction and balanced control so you can really power across winter surfaces.
HANDLING
Improved wet and dry handling.
Thinner, stiffer sipes boost wet and dry handling as well as maintaining snow and ice performance for reliable braking, acceleration and cornering thanks to thin sipe adaption.
WET PERFORMANCE
High-volume transversal grooves clear water and slush from the contact patch for superior wet grip without compromising on dry performance.
Reduced risk of hydroplaning.